4 Solutions to Your Waste Management Needs
Call PLM to See How You Can Revolutionize Your Supply Chain Company
Waste streams are flows of specific waste from its source through recovery, recycling, or disposal, and make up the overall waste produced by your organization or warehouse. PLM Companies offers several waste management options that will help you meet your financial and recycled waste stream goals. We can design a program for you that lets you start saving right away while shrinking your carbon footprint. Call us today to learn more.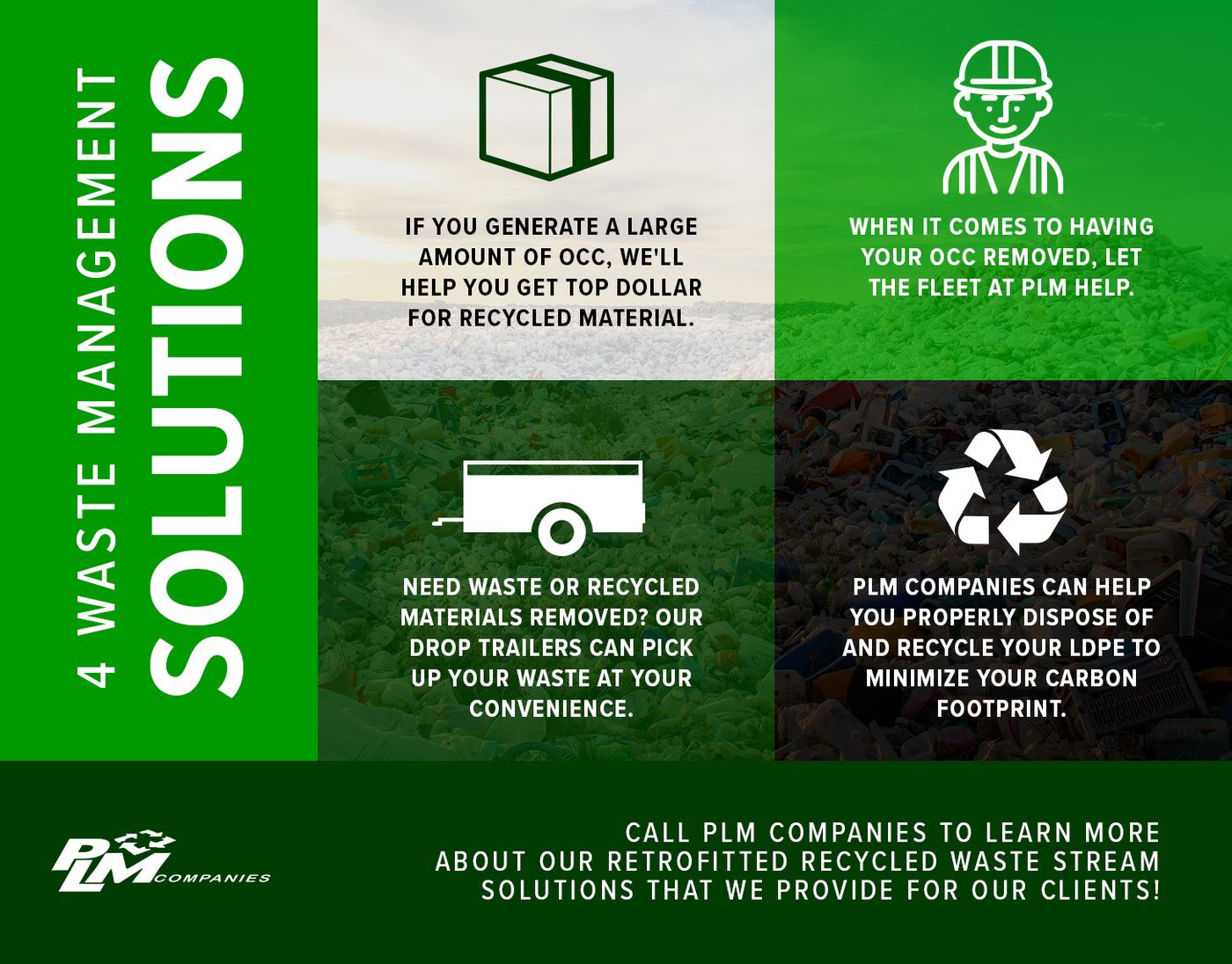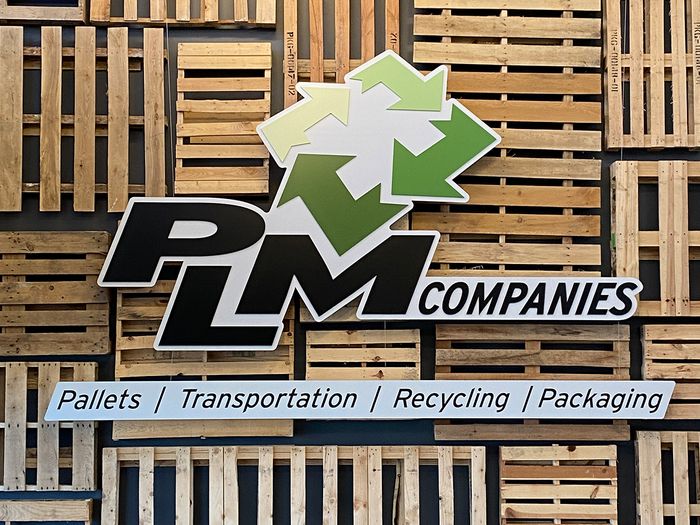 Get Top Dollar for Your Baled OCC
For businesses and warehouses which generate a large amount of OCC, baling the OCC and having efficient transportation of OCC to recycling centers is essential. We offer programs that manage all of your recycled waste streams, identifying cost-avoidance opportunities that leverage your waste stream's revenue to generate potential through standardizing and centralizing the management of these streams.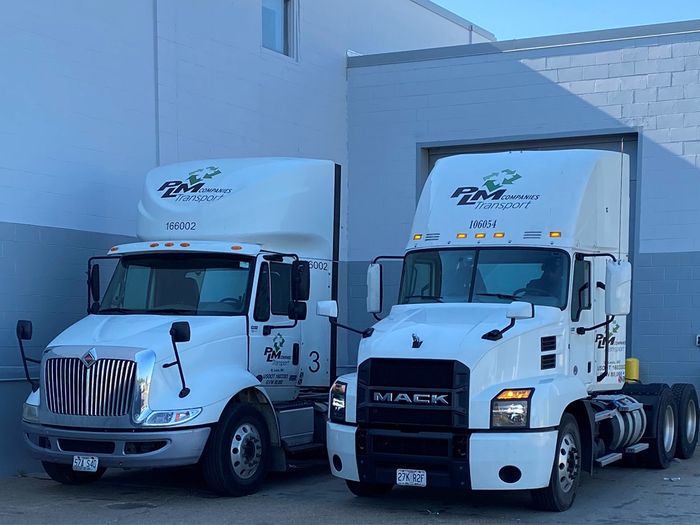 Don't Pay to Have Your OCC Removed
Instead of utilizing valuable company resources to pay another entity to pick up and remove your OCC, you can optimize your recycled waste streams with the help of PLM. We have several programs available to assist with your waste streams and help you generate a revenue stream. Our fleet of over 300 PLM trailers allows you to easily remove your recycled products.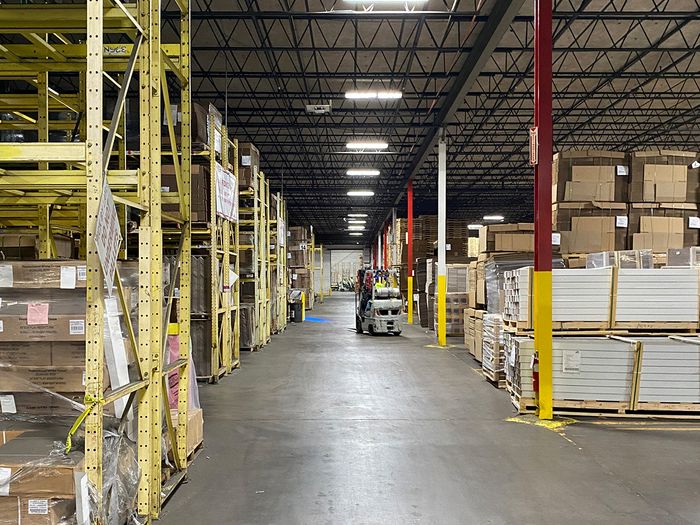 Clean Up Your Warehouse
A clean warehouse streamlines day-to-day and even hour-by-hour operations. If you have waste cluttering your organization, the fleet of drop trailers at PLM can help. Outdated warehouse equipment or a build up of recycled materials can begin taking up precious space in your warehouse and get in the way of work. PLM can perform warehouse cleanouts that will save you money and improve the performance of your organization.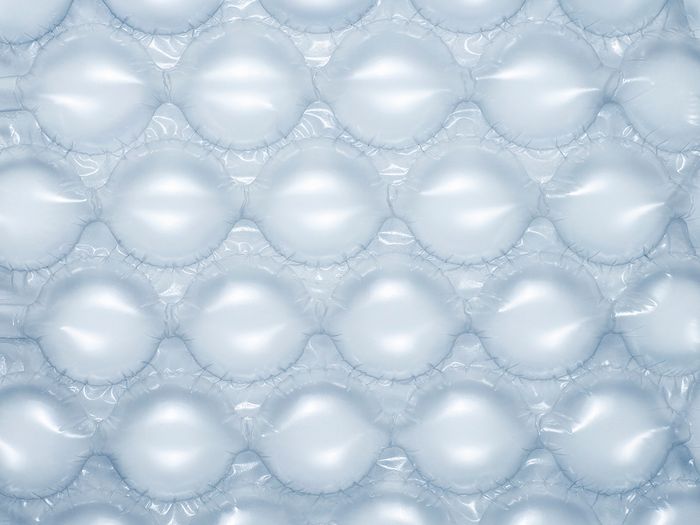 Easy Removal of LDPE
How does your company dispose of LDPE? Chances are that your disposal methods could use the help of PLM. Our recycled waste streams programs help businesses everywhere take a proactive approach in shrinking their carbon footprint. We analyze waste data and develop plans on how we can improve the handling of our customer's recycle waste, showing opportunities for increasing revenue and reducing overall waste cost.
If you need waste management solutions, then call PLM Companies now. We will conduct an audit of your current waste stream and propose a plan for implementation. Depending on the size of your project, PLM Companies will typically conduct a trial-run with a single load to get started. Make the good business decision of moving forward with PLM to manage your recycled waste stream.