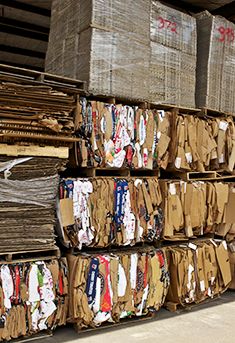 RECYCLED WASTE MANAGEMENT
Environmental stewardship is the right thing to do and reducing your environmental footprint can have a positive impact on your bottom line.
Pallets, corrugate, plastic, metal, and shrink wrap – we offer programs that manage all of your Recycled Waste Streams. We will identify cost-avoidance opportunities and leverage your waste stream's revenue generating potential through standardizing and centralizing the management of these streams. Whether you have national, regional, or local needs, let us help you with a single-source solution customized specifically for you.
The Recycled Waste Stream Audit Process
The first step in the process is to perform an audit of our customer's facility to understand what they are currently doing with their recyclable waste. This normally starts with a questionnaire that is sent out to all of the customer's facilities.
If the customer is not currently doing anything with their recyclable waste but is looking to make a change, we typically will start with an on-site visit to get a general understanding as to what volumes they may have of each type of recyclable waste.
Then, based on the data we receive or our observation during our visit, we will develop a plan on how we can improve the handling of our customer's recyclable waste, showing the opportunities for generating or increasing your revenue and reducing your overall waste cost.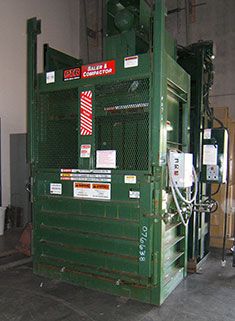 Implementation and Rollout Phase
PLM Companies will conduct and audit of your current waste stream and propose a plan for implementation. Depending on the size of the project, PLM Companies will typically conduct a trial-run with a single load to get started. After processing the load your PLM representative will provide you with a detailed account of the contents and value. You can then make good business decisions on how to move forward using PLM Companies to manage your Recycled Waste Stream.
Equipment Leasing
PLM Companies offers several equipment options depending on our customer's specific needs. We can lease equipment, such as balers, in a manner that will meet your financial and recycled waste stream goals. These leases can be combined with or without options to purchase at the end of the lease. We can design a program for you that lets you start saving right away. Call PLM Companies today or complete the request for information in the Contact Us section.
Baled or Loose Corrugate and/or Plastic Purchase
Having difficulty finding a reliable vendor? Let PLM help!
Whether you have a few bales, a truckload, or loose product, we offer competitive prices that come with reliable service. Contact us and give PLM the opportunity to be your partner!
NOTE: For less than truckload volume PLM is only offering services in the St. Louis, Missouri area. So, if you are in St. Louis and have just a few bales a week, give us a call and let us show you how we can help.