Automation Equipment Sales
At PLM Companies we offer a variety of automation equipment including Stretch Wrappers, Case Sealers & Formers, Strapping & Banding, Labeling & Case Coding, and more! Automation equipment from PLM Companies can help streamline the supply chain process, including inventory management, purchasing, production planning and scheduling, shipping, and delivery. Automation equipment can be used to automate many of the tasks associated with managing the supply chain, such as packaging and pallet creation. Additionally, automation equipment can help reduce costs associated with manual labor, as well as improve accuracy and efficiency in the supply chain process. Automation equipment from PLM Companies can also provide real-time information on the status of products, allowing for better decisions and faster responses. At PLM Companies, our automation equipment helps organizations to improve their supply chain management, ultimately resulting in increased productivity and profits.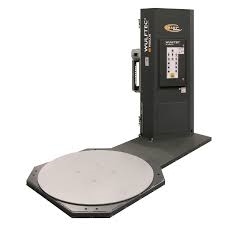 Automated Stretch Wrapping Machines
For companies looking to reduce the risk of product damage during the shipment process, an automated stretch wrapper is an ideal solution. This highly stretchable plastic film is wrapped around items and keeps them tightly bound, preventing improper handling, sudden movements, and load tampering. Additionally, automated stretch wrap can help reduce worker injury, making it a valuable investment for businesses of all sizes.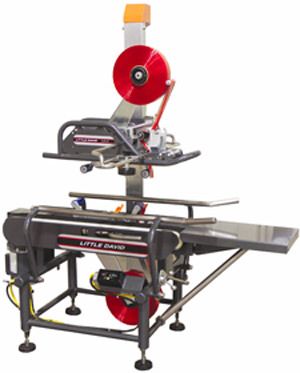 Automated Case Sealer & Former Machines
A case sealer is a great investment for any company that needs to package large amounts of products efficiently. A case sealer will provide companies with the ability to quickly and accurately seal boxes and cases of product, which can lead to tremendous savings in time and money. The speed and accuracy of the sealing process provided by a case sealer can help companies maintain high levels of customer satisfaction by reducing the amount of time it takes to package and ship products. Additionally, a case sealer can help companies reduce their labor costs by providing a more efficient method of packaging, as well as reduce the amount of waste caused by human error. Additionally, the increased accuracy of the seal created by a case sealer can help protect products from damage during shipping and handling, leading to fewer returns and additional cost savings.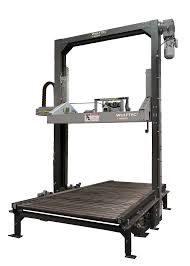 Automated Strapping & Banding Machines
A strapping & banding machine is an invaluable tool for any company that needs to package and ship products. Strapping & banding machines allow for fast, efficient and secure binding of products, saving your company both time and money. Using a strapping & banding machine ensures that your products are securely bound and are less likely to become damaged during transit. Additionally, strapping & banding machines make it easier to track and monitor shipments, as each package can easily be identified by its unique strap or band. Investing in a strapping & banding machine can also help to improve your company's overall efficiency and workflow. Using a strapping & banding machine can help to streamline the packaging and shipping process, ensuring that your products are quickly and securely packaged and shipped. Finally, investing in a strapping & banding machine is a relatively low cost investment that can help to save your company money in the long run.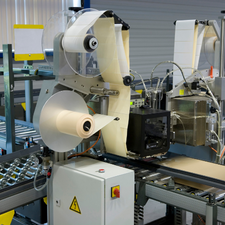 Automated Labeling & Case Coding Machines
PLM Companies specializes in helping businesses improve efficiency by providing world-class equipment that can yield a high return on investment. We will work with you to configure the ideal combination of automation systems that will help you stay competitive in today's business environment. Leverage various types of automation equipment to take control of your warehouse to increase productivity throughout your supply chain.
We are your best choice for automated supply chain equipment. We offer full-service automation solutions that are applicable to a wide range of prominent industries. Whether you are interested in becoming fully automated or semi-automated, we will help you assess the technology and equipment that best support your future goals. Speak with a representative today to learn more.