Automated Case Sealers & Formers

Automated case sealers and formers are machines that are used to securely seal and form cardboard boxes for shipping and storage. They use powerful motors and conveyor belts to move boxes through the machine, and use a variety of sealing methods such as hot glue, tape, and staples to ensure the box is securely sealed. With automated case sealers and formers, businesses can save time and money, while ensuring their products are securely packaged and protected during transit.
We Sell Case Sealer & Formers
Things to know about what we sell
Learn About This
Here's more info for you to read about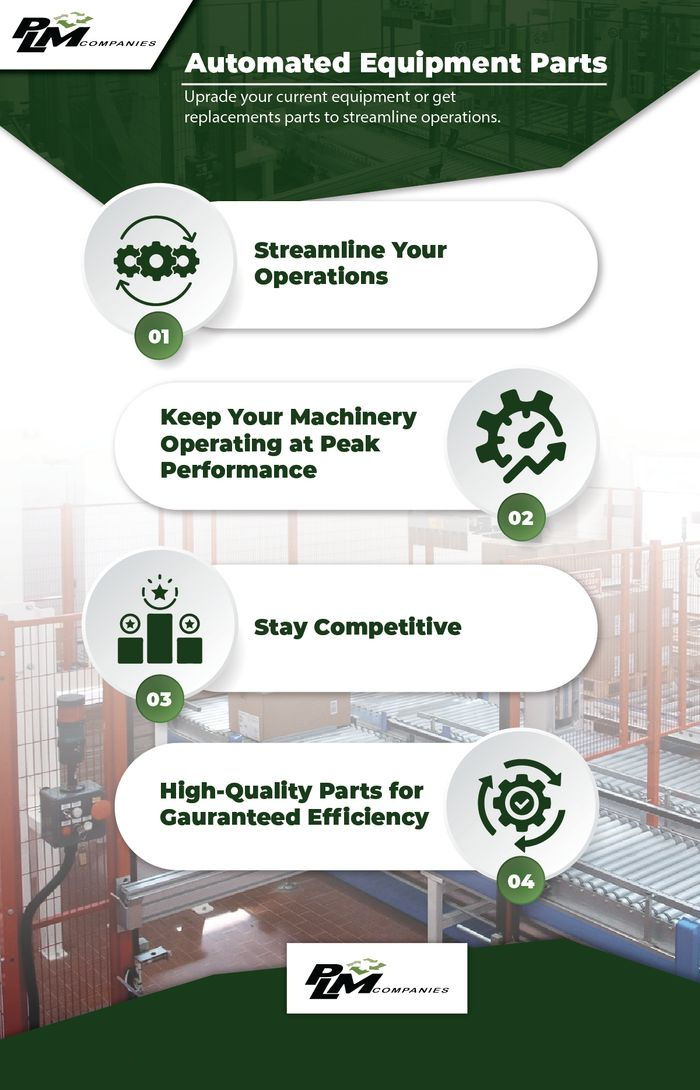 Get the right parts to keep your equipment in top running condition
PLM Companies is your our one-stop shop for OEM, proprietary, and third-party equipment parts. Same-day shipping and next flight out options are also available to ensure maximum uptime and keep your operations running smoothly 24/7.