At Little David, we understand that every business has different packaging needs. That's why we are one of the top cartoning machine manufacturers, offering reliable case sealers, case formers, case erectors, inkjet label printers, and other packaging equipment. Whether you're a small business needing to ship hundreds of packages a day, or a high-volume distribution center, Loveshaw can help you reduce labor and operating costs with PackPoint – our integrated packaging line, which comes with hand packing stations. Our machines are among the most reliable in the packaging industry, so you can trust us to help you get the job done.
CASE FORMER / CASE ERECTORS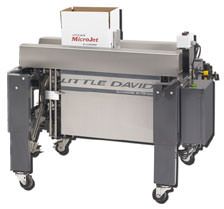 CF-5 CASE FORMER
Efficient and Ergonomic Case Erector for Your Real World Application
Introducing the Little David CF-5 - a semi-automatic case erector that can handle a variety of case sizes with ease. The ergonomic design of the CF-5 allows it to adjust to most conveyor heights using slide and lock legs ensuring compatibility with most sealers.
Unlike its predecessors, the CF-5 uses an Allen Bradley Micro800 PLC (Programmable Logic Controller), which eliminates the need for lubrication. The intuitive changeover feature allows for quick and easy adjustments, enabling maximum production speeds, and increasing the efficiency of the entire system.
To operate, the case is first formed, then held in place for packing, before being pushed into the case sealer for sealing top and bottom. The case sealer replaces traditional air logic driven case formers, making it a more cost-effective and user-friendly option.
With its user-friendly workplace design, packed with features to promote safe operation, such as the incorporation of photo eyes, the CF-5 is a safe and easy-to-use solution for real-world case forming applications. Say goodbye to repetitive twisting motions, and hello to increased efficiency and reduced labor costs with the Little David CF-5.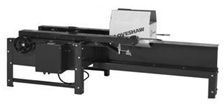 SP-304R
For over 50 years, Loveshaw has been at the forefront of industrial-grade case-sealing technology. We take pride in our drive for high-quality and integrity, which is why we are excited to introduce the newest member of our family: the Little David SP-304R BO Case Sealer.
Featuring a random side belt that effortlessly moves cases through a folding area and over the tape cartridge, the SP-304R BO consistently creates strong and secure seals. The addition of a table station allows operators to easily form cases prior to sealing, while the patent-pending tool-less quick-release wipe rollers and knife blade, accompanying the CaseLocker 60 tape cartridge, make maintenance and replacement a breeze.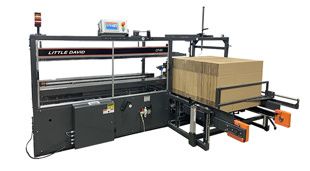 CF-50T CASE FORMER
Introducing the Little David® CF-50T; the perfect solution for your industrial needs. This innovative machine has been designed to automatically form, fold, and bottom seal RSC corrugated cases. With its heavy duty steel construction, it is designed to endure even the toughest industrial environments. The CF-50T can form up to 20 cases per minute, and can easily fold a variety of corrugated cases - from double wall to recycled material. Not to mention, minimal operator training is required to use this machine, helping to decrease your operating costs. To top it all off, improved tool-less changeover features make it easier than ever to switch from one box size to another. The CF-50T is designed with your needs in mind - making it the perfect choice for your industrial needs.
CASE SEALERS & BOX TAPERS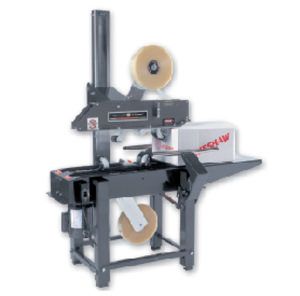 LD-7
Introducing the LD-7 Case Sealer - Your Economical and Efficient Packaging Solution
Are you tired of expensive labor costs associated with hand taping cases? Look no further than the LD-7 Case Sealer. This top and bottom taper is built for large runs of uniform cases or infrequent changes in case sizes, and comes in a compact, space-saving design.
Say goodbye to the tedious task of hand taping cases or the use of unsafe machinery. The LD-7 offers a low-maintenance solution that can be operated with single hand tightening adjustments.
But that's not all - this versatile machine offers customization options that can suit your unique needs. Don't let your packaging needs slow you down - invest in the LD-7 for an economical and efficient solution that meets all your packaging needs.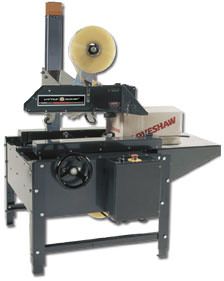 LD-3SB
Efficient and Versatile Side Belt-Driven Tape Sealer
Looking for a tape sealer that can handle even the most dimensionally unstable or lightweight cases? Look no further than our side belt-driven tape sealer. Capable of handling cases as narrow as 3-1/4" (with a narrow case option), this machine is perfect for businesses with unique or specialized packaging needs.
Modifications can be made to the machine to accommodate widths narrower than 3-1/4", but it's important to note that this may increase the minimum height to 9". Additionally, your business can use it for setting up empty cases with bottom tape only, making it a versatile option that can suit any packaging needs.
Say goodbye to poorly sealed cases and hello to reliable, efficient sealing with our side belt-driven tape sealer. Invest in a dependable packaging solution that can take your business to the next level.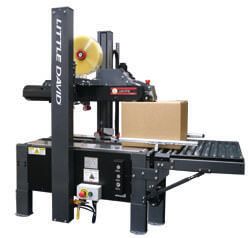 LDX-RTB 3.0 RANDOM CASE SEALER
Maximize Your Production with the LDX-RTB 3.0 Semi-Automatic Case Sealer
Boost the speed and reliability of your packaging process with the LDX-RTB 3.0 - our semi-automatic, random case sealer. With patented technology, this machine is specifically designed to handle void-filled containers and overstuffed containers at high speeds, ensuring the consistency and efficiency of your packaging line.
No matter your packaging needs, the LDX-RTB 3.0 has got you covered. With its adjustable legs, it can easily adapt to various conveyor heights or stand alone with a castor wheel kit. Its user-friendly design allows for simple, tool-less maintenance, resulting in a low cost of ownership in the long run.
Don't settle for inferior case sealing or slow production speeds. Upgrade to the LDX-RTB 3.0 and experience a whole new level of packaging efficiency and convenience.
AUTOMATIC LABEL APPLICATORS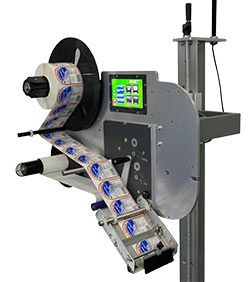 LDLA-500-V2
Introducing the LDLA-500-V2: The Enhanced Labeler for Your Product Labeling Needs
Need a labeler you can rely on? Look no further than the LDLA-500-V2. Designed for side or top of primary product, case and pallet panel labeling applications, this wipe-on, apply only labeler builds on the capabilities of the original LDLA-500.
With its smart sensing controls, the LDLA-500-V2 operates with unparalleled precision, delivering precise label placements to maximize efficiency and productivity for high-speed operations.
Invest in a quality labeling solution for your business with the LDLA-500-V2.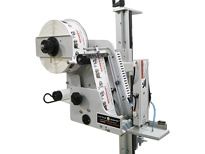 LX-600T / LX-600DT LABELING SYSTEM
Introducing the Little David® LX-600T: Your Automatic Labeling Solution
Make your labeling process easier and more efficient with the LX-600T from Little David®. This automatic, apply-only labeler is simple to use and ideal for applications that utilize preprinted labels on a uniform or random run of cases.
Featuring support for single tamp applications, the LX-600T also offers the option for dual tamp and corner wrap options to meet your specific labeling needs.
Don't let inefficient labeling slow down your business - invest in the LX-600T for a reliable and easy-to-use labeling solution.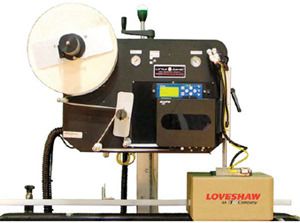 LX-800T LABEL APPLICATION SYSTEM
Efficient and Versatile LX-800T Labeler for All Your Printing Needs
Looking for a reliable labeler that can keep up with your business's 24/7 operations? Look no further than the LX-800T. Its enhanced versatility and simplified operation make it the perfect choice for real-world print and apply applications.
This labeler is designed to handle even the toughest labeling demands, delivering consistent and accurate label placements on virtually any surface. Whether you're dealing with high-speed operations or heavy-duty applications, the LX-800T is ready to get the job done.
Invest in a labeling solution that can take your business to the next level. Choose the LX-800T for all your printing needs.